Optimise Your Retirement With CPF & SRS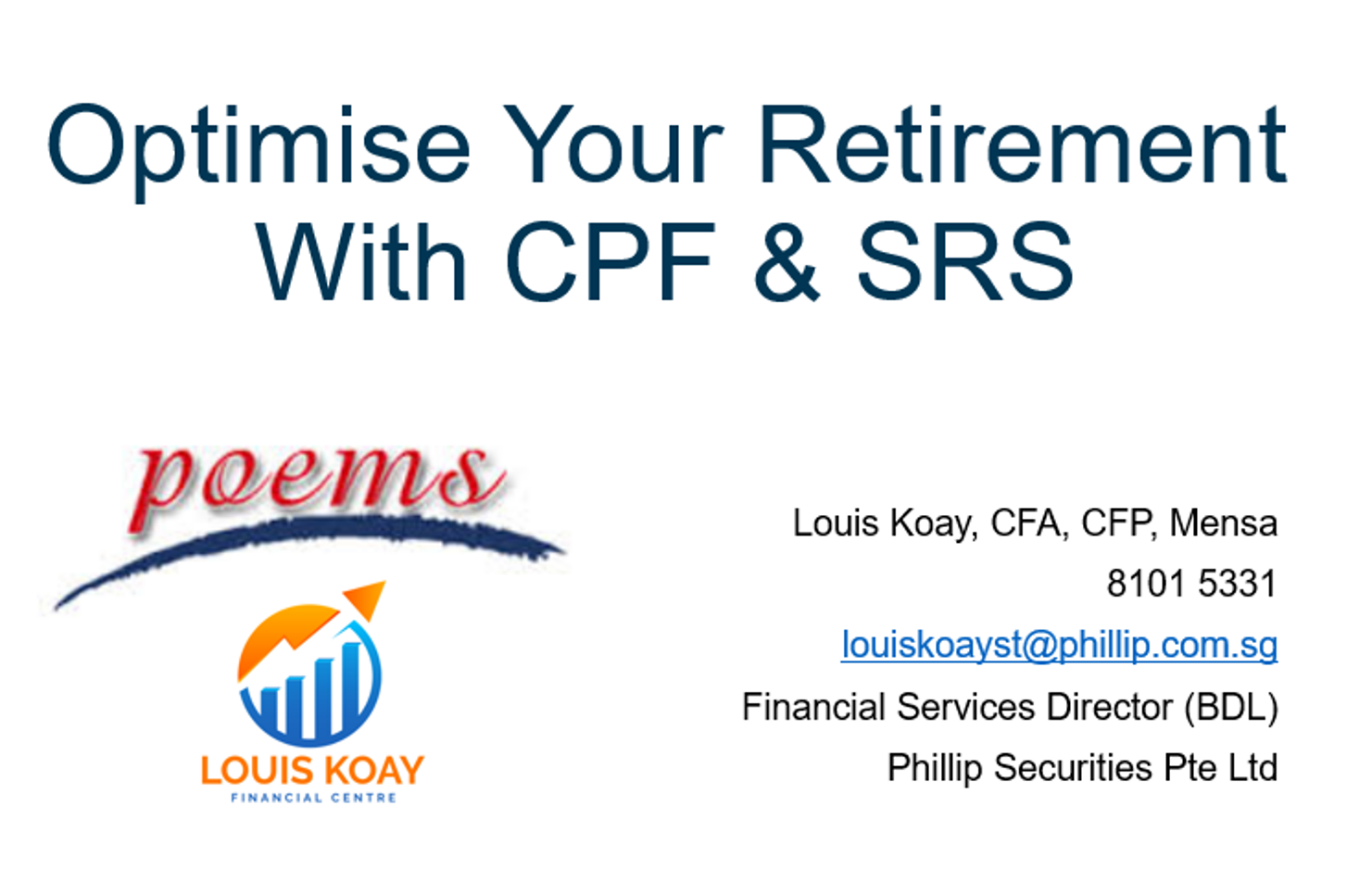 Optimise Your Retirement with CPF and SRS
It is coming to the end of the year, the period where we should take stock and review our personal financial achievements. As we welcome the new year 2023, we should also take this opportunity to assess and align our personal finance goals. One of the most important part of personal financial planning is retirement planning. In this webinar, I am going to share with you on how to optimise your retirement with CPF and SRS

Note: This webinar is NOT a preview to any high-ticket courses, but rather a financial knowledge sharing session.
BONUS #1 – SRS calculator – Find out what is your optimum age to start SRS account
BONUS #2 – Retirement calculator - determine how much do you need for your retirement and how to achieve your retirement goal
Subscribe and don't miss next events.
Holistic Financial Planning is Essential